Yunfei Long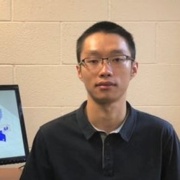 Yunfei Long is a Ph.D. student in electrical engineering at Michigan State University. He is a member of the 3D Vision Lab (https://www.egr.msu.edu/3dvision/), advised by Daniel Morris. His research interest lies in the field of computer vision and machine learning, with emphasis on processing and analysis of point clouds.
Supported by the NRT-IMPACTS program, he collaborates with Addie Thompson and Karen Cichy, faculty members from the College of Agriculture and Natural Resources, on automatic analysis of bean images via neural networks. This work aims to benefit research in plant science and address challenges in computer vision as well.
Previously, he received a bachelor's degree in automation and a master's degree from Sichuan University, China.